The Mystery Bag
Add a bit of excitement to your life with our Mystery Bags! Available in a range of sizes, just select your desired pouch size, sit back and we'll send you a surprise pick 'n' mix from our massive range.
Live life on the edge and bag yourself some specially surprising sweets in the post. You never quite know what you're going to get with our mystery bags, only that they're guaranteed to put a smile on your face!
We bring the sweets, you bring the smiles
Whether you're looking for a sweet from your childhood, a modern classic, new flavour or want a mix of everything, at Sweet Smiles we guarantee to satisfy those taste buds. We make it our mission to ensure every purchase brings a smile to your face – whether it's a gift, for an event, a business or you just want to treat yourself. Our pouches are zip locked to maintain freshness, ensuring when they arrive to you, they're as fresh as when they left us.
From Bonbons to giant cables or fudge to hard boiled varieties, our range of sweets has to be seen to be believed. And, we're constantly looking to add to it, so if you've got comments or ideas on varieties you'd love to see, just let us know.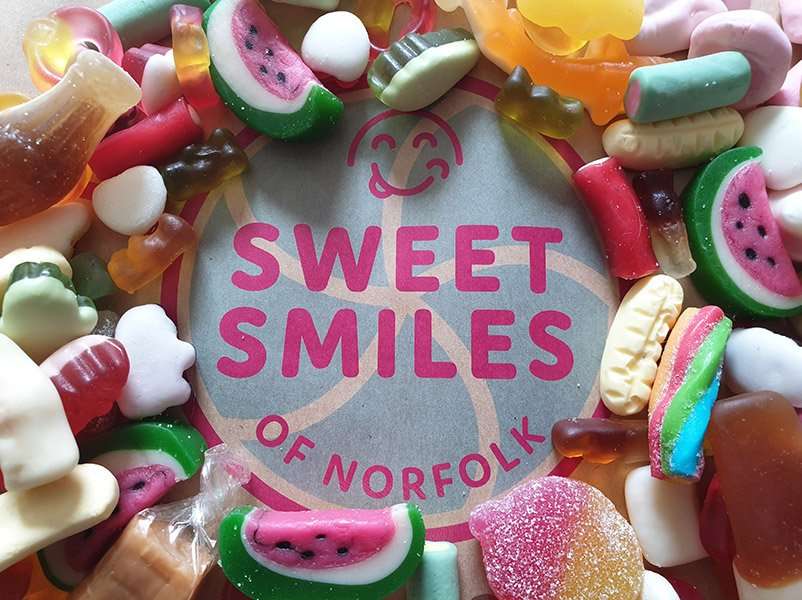 Sweet Smiles is a truly family run business, with two generations of the Martin family being involved in creating delicious sweet mixes for you to enjoy. We operate from our base in Norfolk but deliver country-wide, and each member of our family team brings different skills and experiences. We ensure that everything we do is based around individuality, creativity and offering the highest standards of customer service.